The Boil's Relic Shoppe
Why drive an odinary Car?Are you tired of driving a "ho hum" vehicle?
Do you want to stand out from the crowd?
Call "The Boil's Relic Shoppe" we'll mod your vehicle and have you back on the road in no time. You'll be driving around in a car you never thought you'd own but don't trust just us! See what these people have to say about "The Boil's Relic Shoppe"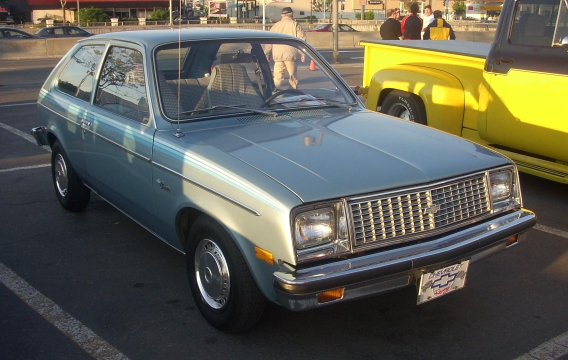 Cindi S. "Pinky" 1979 ChevetteDon't get me wrong, I love my Pinky, it's just that I wanted Pinky to stand out from the "ho hum".I contacted Rawks at "The Boil's Relic Shoppe" and he assured me he could help me out.Sure I was a little skeptical at first but they were nothing but professional, I made an appointment and right on time Bonzo B. rang my bell, (he can ring my bell any time! LOL) and said he was here to collect PinkyHe looked about 15 so I asked him if he has a license, he assured me he had been driving for several months, mostly at night, and that everything would be fine.Boy was it, when I got Pinky back I hardly recognized her, she'd gone from "ho hum" to a real head turner, people now stop and stare as I cruise down main street looking fine and on the prowlThanks "The Boil's Relic Shoppe" I never expected this and the final price was exactly what they estimated $2200.00, right to the penny - Cindi S.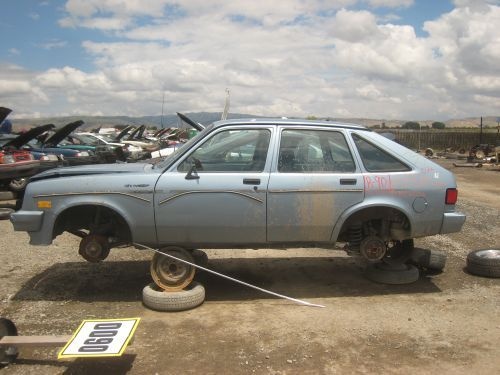 Pinky after a visit to "The Boil's Relic Shoppe" Not bad for $2200.00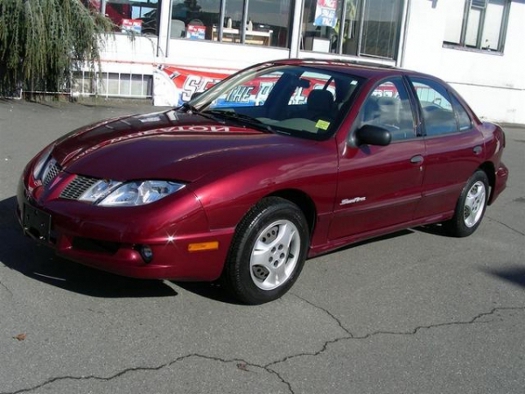 Don T. "Hoss" 2005 Pontiac SunfireHoss is a GREAT car but I started to find him a little dull, I'm a pretty well built guy and I think I deserve a custom ride, don't you?I called "The Boil's Relic Shoppe" they said they'd be right over to give me an estimate.Bonzo B. is nothing if not a consumate professional, he looks young but was able to assure me his last ride was a tricked out 'vette so he's got to know what he's doing, I gave him the keys to Hoss and told him to be careful, Hoss likes to feel his oats and it takes a real man to keep him in checkBonzo smoked the tires and drifted around the corner out of sight, I nodded to myself in approval, that man knows how to drive that's for sure, I knew I was in good hands.The wait seemed endless but it was just as they said, "You'll have the car back in about the same time it takes to empty the tank", they were right on! I was Stunned... "That's Hoss???" Now women (and men) walk up to me and start up converstions, I don't know how many times someone has run up to Hoss asking if I'm Ok. Well let me tell you I'm better than Ok! I have a custom vehicle reliced by "The Boil's Relic Shoppe" Thats what I call OK! - Don T.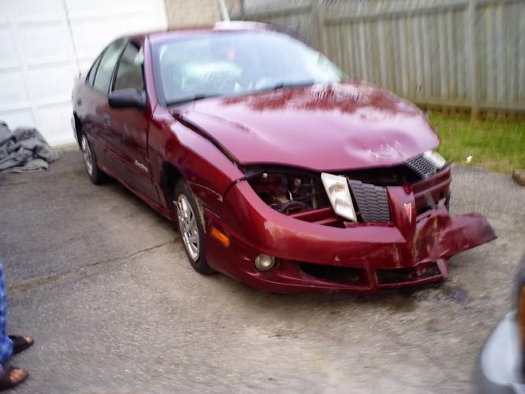 Hoss after a visit to "The Boil's Relic Shoppe" Final cost $3135.00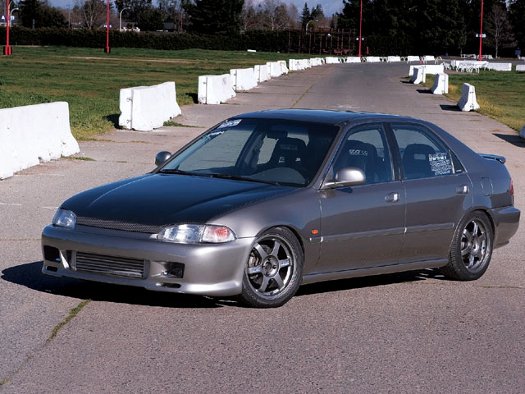 Mrs. Theresa K. "Vin Diesel" 2003 Honda CivicMy husband bought Vin for me a couple of years ago to replace Shelly my 1982 Ford Windstar, Vin's a great car, fast, roomy AND sensible, but boring. "The Boil's Relic Shoppe" promised me they could change all that, and honsetly Vin isn't the same car, not at all!.Bonzo B. a very handsome young man indeed charmed the keys right out of my hands and with a sheepish grin told me that I should prepare myself for a big surprise.My husband took care of most of the details so I really didn't know what to expect, surely he knows what he's doing, Bonzo cetainly did. Back before you can say "Nine One One" said Bonzo and he sped up the street. Less than 3 hours later Vin was home, and let me tell you this was not the same Vin that I last saw careening up the road. My husband was speechless "The Boil's Relic Shoppe" really came through, I almost get too much attention now when I'm out for a drive, almost. - Theresa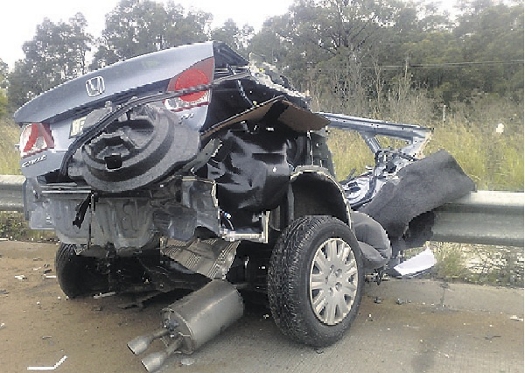 Vin after a visit to "The Boil's Relic Shoppe" And all this was only $1250.00